Meet Our Doctors
Dr. Ashkanazy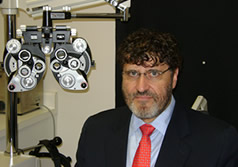 Dr. Mitchel Ashkanazy is a board-certified ophthalmologist with over 25 years of practice experience, providing comprehensive care to patients in Kinnelon, New Jersey and the surrounding areas. In addition to his practice duties, Dr. Ashkanazy also holds hospital affiliations at Chilton Memorial Hospital, where he previously served as Chairman of the Department of Ophthalmology, and St. Joseph's General Hospital.
Dr. Ashkanazy completed his medical degree at the University of Health Sciences/Chicago Medical School. After graduation, Dr. Ashkanazy completed an internship and residency training in Internal Medicine, as well as a residency in Ophthalmology, at Nassau County Medical Center, the clinical campus of SUNY Stony Brook. To further his training, Dr. Ashkanazy also completed a fellowship in Anterior Segment and Glaucoma at the SUNY Downstate Medical Center where he also served as a clinical instructor in the Department of Ophthalmology.
Actively involved in the medical community, Dr. Ashkanazy is a member of several professional organizations, including:
American Academy of Ophthalmology, Fellow
American Society of Cataract and Refractive Surgery
American Medical Association
Passaic County Medical Society
Medical Society of New Jersey

Click here to view Dr. Ashkanazy's full CV (Curriculum Vitae).
---
Dr. Reisman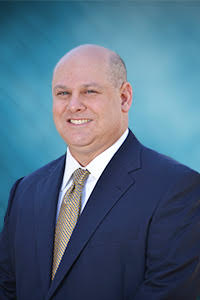 Jeffrey M. Reisman, M.D. is a Board-Certified Ophthalmologist and member of the American Academy of Ophthalmology, the American Society for Cataract and Refractive Surgery, and the New Jersey Academy of Ophthalmology.
Dr. Reisman has been performing laser eye surgery in Morristown and Morris County, New Jersey since 1996. He is fellowship trained in cornea and refractive surgery and is a certified LASIK surgeon. Dr. Reisman is a seasoned cataract and LASIK surgeon with more than 20 years of surgical experience, and he has been selected and recognized in the Guide to America's Top Ophthalmologists.
Dr. Reisman received his B.A. from the University of Pennsylvania and his medical degree from Hahnemann University. After the completion of his Ophthalmology residency at the prestigious UMDNJ, New Jersey Medical College, he successfully obtained a fellowship in cornea and refractive surgery at the University of Texas Southwestern Medical Center in Dallas.