Eye Conditions
Dry Eye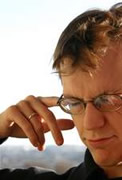 Dry eye occurs when the eyes aren't sufficiently moisturized, leading to itching, redness and pain from dry spots on the surface of the eye. The eyes may become dry and irritated because the tear ducts don't produce enough tears, or because the tears themselves have a chemical imbalance.
People usually begin experiencing dry eye symptoms as they age, but the condition can also result from certain medications, conditions or injuries. Dry eye is not only painful, it can also damage the eye's tissues and impair vision. Fortunately, many treatment options are available.
Non-surgical treatments for dry eye include blinking exercises, increasing humidity at home or work, and use of artificial tears or moisturizing ointment. If these methods fail, small punctal plugs may be inserted in the corners of the eyes to limit tear drainage, or the drainage tubes in the eyes may be surgically closed.
For more information  about this topic please click here
Diabetic Retinopathy
Diabetic retinopathy is a complication of diabetes that weakens the blood vessels that supply nourishment to the retina (the light-sensitive lining in the back of the eye where vision is focused). These weak vessels can leak, swell or develop thin branches, causing a loss of vision. Changes to your vision may not be noticeable at first. But in its advanced stages, the disease can cause blurred or cloudy vision, floaters and blind spots - and, eventually, blindness. This damage is irreversible. Diabetic retinopathy is the most common diabetic eye complication and a leading cause of blindness in American adults.
Fortunately, diabetic retinopathy is preventable. People with diabetes are most susceptible to developing it, but your risk is reduced if you follow your prescribed diet and medications and undergoing regular eye exams. Diabetic retinopathy can be detected through a visual acuity test, a dilated eye exam or tonometry.
Although damage caused by diabetic retinopathy cannot be corrected, patients diagnosed with the condition can be treated to slow its progression and prevent further vision loss. Treatment modalities include laser and surgical procedures.
For more information  about this topic please click here
Glaucoma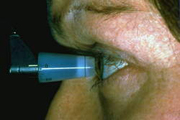 Glaucoma is a leading cause of blindness in the U.S. It occurs when the pressure inside the eye rises, damaging the optic nerve and causing vision loss. The condition often develops over many years without causing pain or other noticeable symptoms - so you may not experience vision loss until the disease has progressed.
People at high risk include those who are over the age of 40, diabetic, near-sighted, African-American, or who have a family history of glaucoma.
To detect glaucoma, your physician will test your visual acuity and visual field as well as the pressure in your eye. Treatments to lower pressure in the eye include non-surgical methods such as prescription eye drops and medications, laser therapy, and surgery.
For more information  about this topic please click here
Flashes and Floaters
Although most flashes and floaters occur in people with healthy or merely nearsighted eyes, they can be symptoms of serious problems including injury and retinal and posterior vitreous detachments. Flashes in vision are caused by pressure on the retina, the bundle of nerves in the back of the eye where images are detected and transmitted to the brain. Patients complain of flashing lights or lightning streaks.
Floaters are often seen when fibers move within the vitreous humor, the gelatinous substance made of water and protein fibers that fills the eye. Patients complain of small specks or dots that can be seen against clear backgrounds. Serious vision loss can occur if the retina or vitreous detach from the eye wall. Patients experiencing flashes and floaters should contact their doctor immediately so an examination can be performed.
For more information  about this topic please click here
To learn more about the services offered at our practice, please call us today to schedule an appointment.
For more information about all eye conditions please click here